hellnegative


Producer




Registration Date: 02-08-2009
Posts: 39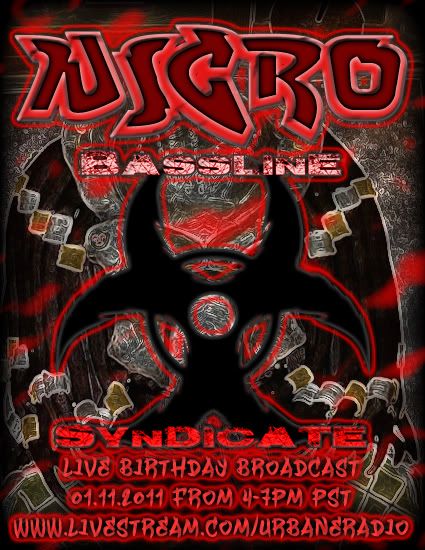 http://www.livestream.com/urbaneradio

Join us today on Urbane Radio from 4-7pm pacific as we celebrate Nicro's birthday. Turning 20 on lucky 1.11.11, Nicro is properly representing Bassline Syndicate and Urbane Audio. Today he will blow your mind with bassline terrorism, drumming machine gun fights, and all out audio warfare!

HellNegative will be closing out the BroadCast with some oldschool DNB Tunes bringing back some memories to all you old farts in the scene.

Make sure to catch Nicro LIVE this weekend at Weeble World on January 16th, and next week at Shyne on January 22nd. Both events are being held at Area170 in Las Vegas, NV.

After the broadcast, be sure to tune in to ObnoxiouzDistortion.com for Techno B and Elektroholic. We are gonna be up all night celebrating with banging chunes and good times. Join us at http://www.livestream.com/urbaneradio!